Team Secret takes home the ESL One Hamburg championship
Thread started by Donaldowens on Tuesday, 2:04am October 30th. Views: 340
2:04am Oct 30th 18
Over the past couple of days, the Dota 2 professional season has been in full swing. This was mainly due to the ongoing ESL Hamburg 2018, where some of the biggest names in the competitive season were going head to head for the Championship title. However, with the grand finales taking place last night, we finally saw the tournament coming to a close, with the Grand Champions being Team Secret.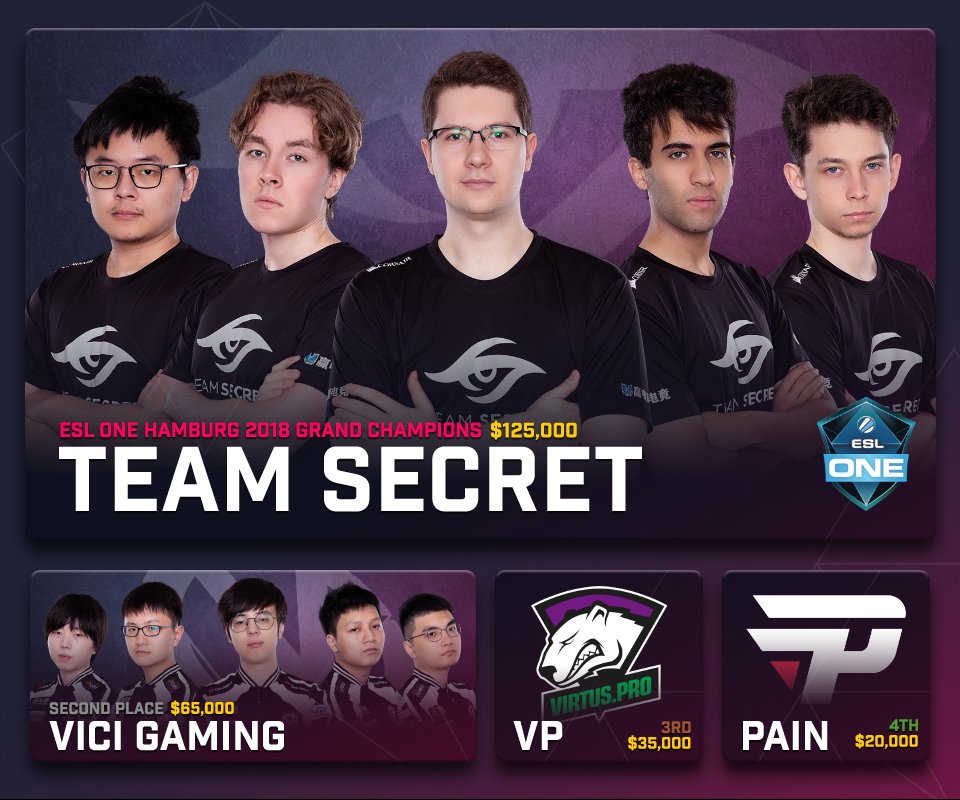 Source
8:48pm Nov 5th 18 and edited 10:57pm Nov 5th 18
People, now Navi in Sweden almost won a minor. It's a pity, of course, that because of a bad peak, we did not win the Grand Final. If you want to attend DotA tournaments and generally go to concerts and various shows, then I recommend this site https://best-vegas.com/events-next-14-days/. DotA is too diverse and therefore I recommend changing the focus to other events also periodically.