Teams need to update their match times once a week (can be found in their team settings page)
You need to set atleast 6 of the green timeslots alongside any other time you can play. The green timeslots indicate the most common available times. This is so people actually get assigned matches rather than doing cheeky 5pm and 10:30pm timeslots alone.
The system automatically assigns you matches with similar elo, and coinciding times based on the match times both teams have set up, so check the website often for new matches
Discord:
https://discord.gg/GCmeGUk
Open Division (Season completed)
Formerly known as CGo. 5 teams Ladder Time: 11:10pm on Wed, 11th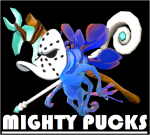 Match times out of date
Eligible!
Matches
No matches scheduled